Electricians Stockton on Tees
The #1 Stockton Electrician – Unique Electrical Engineers Ltd
Unique Electrical Engineers Ltd is one of the leading choices among people looking for electricians in Stockton, offering our electrical expertise to local clients throughout Stockton-on-Tees and surrounding areas.
Our time-served electricians specialise in delivering a professional service to both domestic and commercial clients.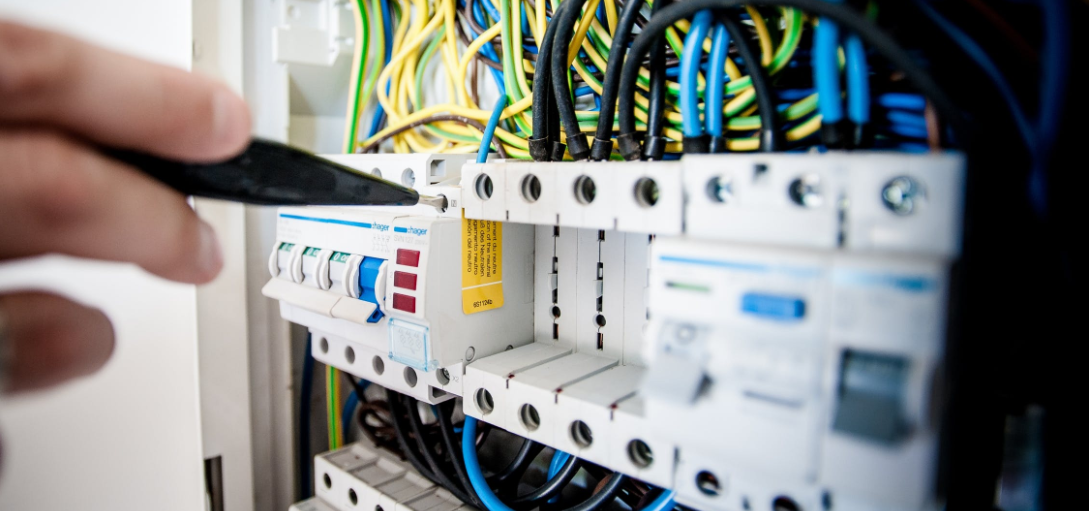 After establishing in 2011, Unique Electrical Engineers has over 8 years' experience when it comes to providing electrical services to a range of domestic and commercial clients. As a team, we have decade's worth of valuable experience specialising in the repair, maintenance, design and installation of electrical solutions.
Find an Electrician Near you in Stockton
If you are specifically looking for 'electricians near me' in Stockton on Tees, you have come to the right place.
Unique Electrical Engineers offer a range of electrical services in Stockton, including (but not restricted to):
Electrical Repairs
Electrical Installations
Maintenance and Servicing
Fuse Box Upgrades
Garden and Security Lighting
Home CCTV and Intruder Alarm Systems
Office Lighting Upgrades & LED Lighting
Workplace Fire Alarm and CCTV Installations
Don't worry if you can't see the service you require on the list above. If you are looking for Stockton electricians, take the time to contact Unique Electrical Engineers and speak to us about your needs today.
---
Electrical Repairs and Servicing in Stockton on Tees
When it comes to electrical repairs and servicing, Unique Electrical provide a full range of maintenance and repair services for local clients in Stockton. Whether you require domestic or commercial electricians in Stockton, our trained and qualified team will be more than happy to inspect the problem. We have years of experience when it comes to diagnosing electrical problems and fixing them accordingly.
From fuse box repairs to wiring problems, we are the company you can depend on for an efficient, affordable service.
Contact Unique when you need Electricians in Stockton
If you require the help of an experienced Stockton electrician, you can trust Unique Electrical Engineers to help you moving forward. Contact us today if you would like to discuss your electrical needs with someone who can help.
---
Frequently Asked Questions:
What type of work do you carry out?
We carry out a comprehensive range of electrical services, from security installations to maintenance, inspections to electrical repairs. Our team can install extra sockets and lights, both domestically and commercially, and we also offer full rewiring services. We undertake all types of work from small, local jobs to larger, commercial contract work.
What areas do you cover?
Unique Electrical Engineers primarily cover the North East and parts of North Yorkshire, offering our electricians services locally in Darlington, Newton Aycliffe, Newcastle, Sunderland, Durham, Stockton, Middlesbrough, Yarm, Richmond and all nearby surrounding towns and villages.
However, for larger commercial/contract work, we can cover the length and breadth of the UK.
How much do you charge?
We will be able to provide you with a custom quote based on the type of work you require when you speak us over the phone. We are happy to provide free quotes and estimates and encourage customers to call us to discuss their requirements. We feel this is the best way to accurately quote work, based on the details of the work that needs carrying out.
Do you offer free estimates/quotations?
UEE are more than happy to provide free quotations and estimates for work that needs carrying out, either verbally when you call us or in writing. For more accurate quotations, we will often be required to visit your premises to gain a better understanding of what work is required. In this scenario, charges may apply, however we will be able to provide additional details when you call us.
Who do you carry out work for?
We work for domestic, commercial and industrial customers, from householders and landlords to commercial companies throughout the North East and the UK. When you need a local electrician, you can trust Unique Electrical to provide you with a quality service.